TRY ONE TODAY
AZTEC RUM COCKTAILS
AZTEC GOLD RUM COCKTAIL
THE HUMMING METROPOLIS
Inspired by the city surrounded by the beauty of the natural landscape, filled with adventure and undiscovered territory.
50ml Aztec Gold Rum Coconut and Pineapple
150 ml Pineapple Juice
10ml Sugar Syrup
2-3 Dashes of Bitters
Splash of Grenadine
Combine all ingredients other than the grenadine into a cocktail shaker with ice. Shake until the ingredients have combined. Fill a tall glass with cubed ice and strain the ingredients into the glass. Top with a splash...
AZTEC GOLD RUM COCKTAILS
AZTEC CUBA LIBRE
You know that we are committed to crafting a high-quality rum, that's why a classic Aztec Cuba Libre is the perfect way to try our Charred Sugarcane rum.
50 ml Aztec Gold Rum Charred Sugarcane
100ml Coca Cola
Handful of ice
Add rum into a glass and top with lots of ice. Top up with chilled Coca Cola, squeeze a wedge of fresh lime and use it to garnish.
AZTEC GOLD RUM COCKTAIL
THE BROKEN EAR
The Broken Ear takes inspiration from Adventures of Tintin book where Tintin sets off on an adventure, travelling through South America to find stolen goods.
50ml Aztec Gold Rum Charred Sugarcane
2 Dashes Of Angostura Bitters
2 Dashes Of Orange Bitters
15ml Sugar Syrup
Combine all ingredients into a short tumbler over ice. Stir softly to combine ingredients and garnish with a freshly twisted zest of orange.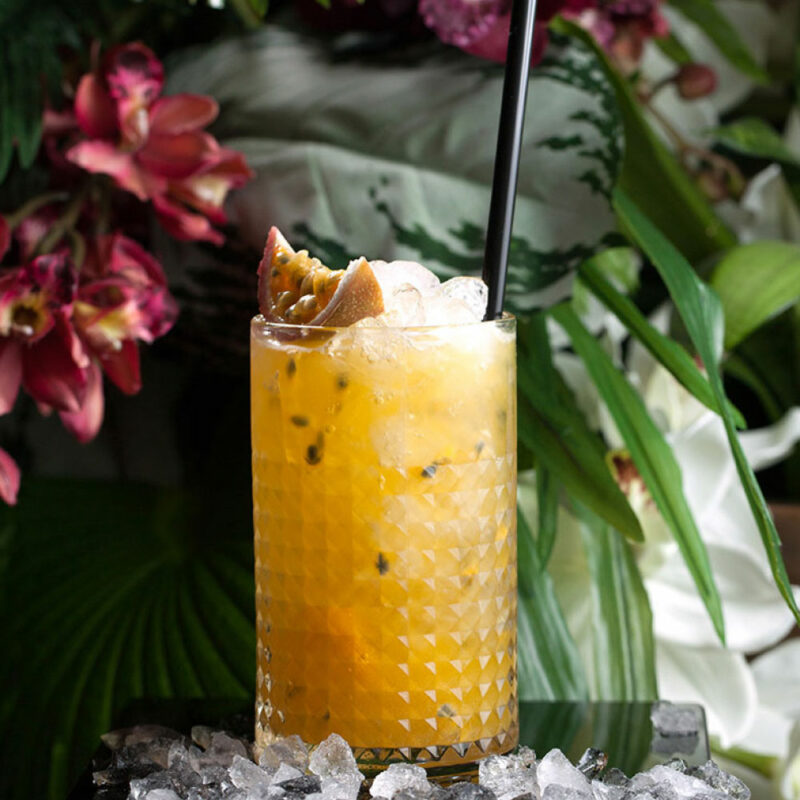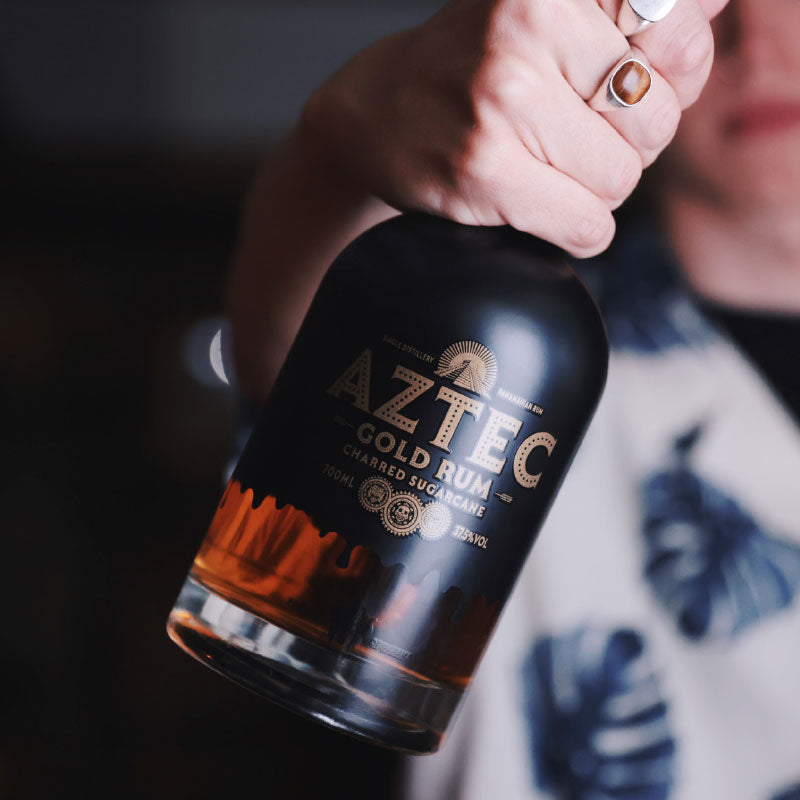 AZTEC GOLD RUM COCKTAILS
THE BARRO
Inspired by The Barro Colorado Island situated in the middle of the Panama Canal.
50 ml Aztec Gold Rum Charred Sugarcane
1 tsp Brown Sugar
2 Passionfruits (1 to garnish)
50 ml Passionfruit Puree
1/2 Freshly Squeezed Lime Juice
Soda Water
Mint
Crushed Ice
In a cocktail mixer, muddle the mint, flesh of 1 whole passionfruit and sugar. Add in the rum, passionfruit puree and lime juice. Shake well. Fill a tumbler 3/4 full with crushed ice. Add the...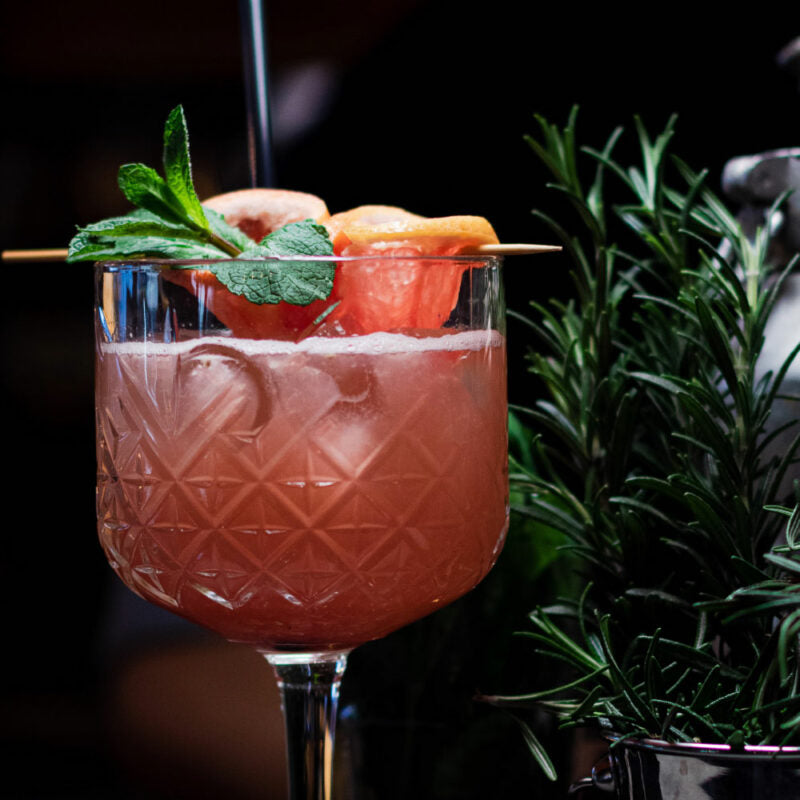 AZTEC GOLD RUM COCKTAILS
JUNGLE JUICE
40ml Aztec Gold Rum Charred Sugarcane
20ml Aperol
60ml Grapefruit Juice
15ml Fresh Lime Juice
15ml Sugar Syrup
2 Dashes of Bitters
Splash Of Champagne or Prosecco
Fill a glass with either crushed or cubed ice. Add all of the ingredients except the champagne into a cocktail shaker with cubed ice and shake well until combined. Strain into the glass and top up with champagne or prosecco. To garnish use a sprig of mint and a selection...
THE STRAWBERRY POISON DART FROG
WE PROMISE TO DONATE £1 PER BOTTLE SOLD ONLINE TO PWCC
Your donation will help support the protection of the forests of Panama and the endangered species that live there. The money you donate now will help to make rainforests more valuable to local people when preserved.